USCCCN International, Incorporated/American Focus
Post Office Box 663
South Plainfield, NJ 07080-0663 USA
E-mail: uscccnii@aol.com
Prepaid/Credit Card Order Fax Line: 908-226-8715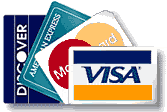 Here are Some Common and Effective Ways to Order Our Offered Products:
1) Once You Print and Complete the Order Form - Fax Your Credit Card Order to Our Prepaid Order Fax: 908-226-8715.

An Order Confirmation will be sent via Return E-mail.

Or...

2) Send your order by mail to the address listed above. Just include the items you would like, along with a Check or Money Order, made payable to USCCCN International, Incorporated/American Focus, for the total amount.

If you are ordering from New Jersey, Please Be Sure to Include 6% NJS Tax unless Exempt.






If you first need or desire to check the availability of the item you wish to order, CLICK HERE to e-mail uscccnii@aol.com with your request, along with Item or Product Name and Quantity Required.