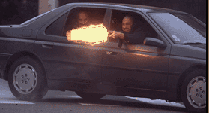 If You Serve At-Risk Youth and Need Funding, this Site was Created Especially for You!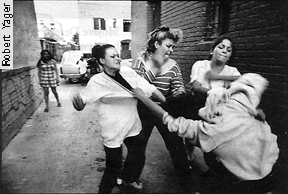 USCCCN International, Incorporated
Post Office Box 663
South Plainfield, New Jersey 07080-0663
E-mail: uscccnii@aol.com

Thank you for your interest and inquiry regarding GRANTS FOR AT-RISK YOUTH.

The need to provide accessible community programs for at-risk youth has never been greater. Public policy continues to emphasize a public safety agenda that results in a movement of support from delinquency prevention and diversion programs.

Existing juvenile justice competency based services are facing funding cuts as resources are diverted to prison construction and deep end programs for serious habitual offenders.

Public policy makers continue their inextricable march toward a hardened get tough policy. Regrettably, we find limited resources being channeled to a few select youth and a much larger population of at-risk youth receiving less and less.

The increasing demand to target delinquent youth provides a strong example of a national trend to shift resources and redefine the at-risk population as those youth with multiple social problems including delinquency.

Corporations continue to show strong support for social funding. This is fueled by many motivations. Program staff and grant developers, however, must recognize that employment opportunities for at-risk youth are plentiful due to the tight labor market.

Corporations are often willing to fund grant applications that prepare at-risk youth for quality jobs because they increasingly need a skilled trained workforce. Program developers and grant writers must understand this premise and seek out and identify like-minded organizations and entities within the federal government to partner with. Both foundations and corporations are very sensitive to duplication of effort.

Duplication represents wasted grant dollars and wasted community resources. With this in mind, grant proposals must clearly present not only a good argument for funding, but also a comprehensive strategy that effectively blends resources with funding.

GRANTS FOR AT-RISK YOUTH is designed to assist grantseekers in the field of at-risk youth in their quest for funding. With its nearly 500 private, corporate, community and federal grantmakers that support programs and organizations focused on at-risk youth, this much-needed Directory includes specific areas of giving such as:

--Dropout Prevention,

--Drug and Alcohol Abuse,

--School Violence,

--Gangs, and

--Teenage Pregnancy.

It is the one-stop grantseeking reference book providing fundraisers with the right material to make the connection and win the grant.

GRANTS FOR AT-RISK YOUTH is written in an easy-to-follow format and offers detailed funder profiles, featuring:

--Contact Information,

--Grant Ranges,

--The Funders Geographic Preferences,

--Eligibility Requirements,

--Giving Priorities,

--Application Deadlines,

and much more.

Private grantmakers are arranged alphabetically by headquarters state and federal funders are listed alphabetically.

Contents of GRANTS FOR AT-RISK YOUTH include:

Private Funder Profiles by State;

Federal Funder Profiles;

Internet Sites for Grantseekers;

Grantseeking Resources;

Sample Grant-Related Forms; and more.

With GRANTS FOR AT-RISK YOUTH, in addition to spotlighting grant resources for at-risk youth, youll benefit from an introduction packed with practical guidance on how to create a willing grant proposal as well as lessons learned from one of Americas most successful at-risk youth program models.

In addition, you will find ready-to-use grantseeking materials, including a sample Information Request Letter, Project Concept Outline, and Grant Proposal Information Checklist. No other reference focuses so sharply on at-risk youth funding sources, plus the strategies that prove most successful in winning those dollars.

It is a winning combination that lets you focus your time and resources on writing the best proposals for your best prospects.

Order Your Copy of GRANTS FOR AT-RISK YOUTH Today!

To Locate ALL of the Grants and Funding Programs Available in 2002 from The Federal Government, Be Sure to Click on the Site Link for the FEDERAL (GRANT) MONEY RETRIEVER CD-ROM.

Also Available For 2002!