HUNTER HAYES
and
The Spirit of New Jersey -
Featuring
Eunice Peterson
NEW JERSEY SONG (CD)

CD Track Titles Include:

New Jersey Song 5:02

Never Give Up 5:33

Spanish Love Song 6:17

The Motions 6:11

So Amazing 8:00

Be A Winner 5:51

Summer Wind 3:16

New Jersey Song (Instr) 5:02

Be A Winner (Instr) 5:51

Mother and Son 4:10

He's Ever Wonderful 4:00


New Jersey Song CD - Geographic References:

The Jersey Shore

Montclair, New Jersey

The Meadowlands
Rutherford, New Jersey

The Colonnades
Newark, New Jersey

The Palisades
Fort Lee, New Jersey

The Garden State Parkway
of New Jersey

The New Jersey Turnpike
of New Jersey

The New Jersey P.A.C.
Newark, New Jersey

The Boardwalk
of Atlantic City, New Jersey

The Atlantic City Casinos

And Much More....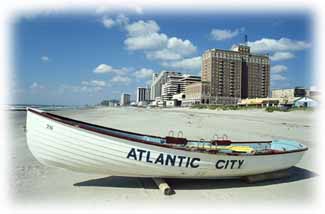 "Give me the Jersey Shore

It is the place that I belong

My love is there

Born in a place they call Montclair

I am going back

Back to old New Jersey


I hear the Meadowlands,

New Jersey sports teams,

The Colonnades to the Palisades,

Down the Hudson

to drive the Garden State Parkway

and the Turnpike leading to NJ PAC

Take me back to see New Jersey


Atlantic City:

You look good to me

Casinos by the sea,

The dreams you deal

on your spinning wheels."





The preceding lyrics reflect a truly unique sense of pride in New Jersey as rejoiced in lyric, music and spirit by Hunter Hayes, a native Montclair, New Jerseyan, who could possibly be...

The BEST KEPT SECRET of New Jersey!


The multi-talented Hunter Hayes, who plays thirteen musical instruments, and sings about the very heart, soul and spirit of New Jersey, is accompanied by his accomplished band, the Spirit of New Jersey, and features the sultry sounds of R&B Diva Eunice Peterson.


NEW JERSEY SONG.


When you hear his soulful voice, reaching the unreachable notes, you will have to do a double-take, because, if you do not right then, you will think that you are listening to Tony Bennett, especially in his third track on the CD,

SPANISH LOVE SONG.


THE MOTIONS...

appropriately follows as a romantic interlude, with that someone very special, unfolds before the listener, who is virtually captivated by Hunter, who gracefully walks the listener, from the beginning to the end of a special night of romance.

The background instrumental, which can only be done by Hunter Hayes, truly adds to the flavor of the moment.

His special arrangement of the Luther Vandross hit,

SO AMAZING,

combining So Much Love to track number 5, is the perfect companion selected to follow THE MOTIONS, as it sets the stage for showering that special someone in your life with love, caring and loving attention.

BE A WINNER...

is a song Specially Written For and Dedicated To You, You and Especially You with an Important Challenge to KEEP YOUR DREAM ALIVE, whatever your dream might be.

Its insightful lyrics will indeed motivate and empower you to hold your head up high, no matter how tough the going may get.

God will surely see you through!

Progressive and upbeat in scope, Hunter Hayes again contributes his keen sensitivity and his personal theological well-being to this truly unique in scope arrangement.

Highlighting with a joyful La-La-La-La-La, this tune will heighten self-esteem and self-worth while enjoying the voice, the music and the background.

In SUMMER WIND,

Hunter Hayes again offers his natural Tony Bennett vocal sound to an old favorite of all time, incorporating the familiar NEW YORK, NEW YORK, made famous by Frank Sinatra, but verbally favoring, again, 'his' Garden State ... New Jersey.

The NEW JERSEY SONG is again enhanced on Track 8, with still another example of the soulful talents of Hunter Hayes, this time playing his jazzy saxophone.

This is followed, naturally, by the jazz instrumental version of

BE A WINNER,

which is as exciting and moving as the vocal version. The quaint La-La-La-La-La and minimal verbal background adds its own high degree of grace to the now-familiar tune.

Virtually each and every adult (and young) listener will be taken back to their childhood days, Back in the Day, with

MOTHER AND SON,

to remember the Good Old Days and the old neighborhood.

You will no doubt ask yourself, what ever happened to those days, even though it seems like only yesterday?

It is a deep-rooted song about saying goodbye to the yesterdays and greeting the todays and tomorrows of life.

It is a premier and loving tribute to Mother; and to her unselfishness, and to her caring, and to her love and then --- letting go.

In HE'S EVER WONDERFUL,

a soulful medley of popular mentions, themes and specially selected church favorites, Hunter Hayes recalls his family and his roots, with grateful thanks to parents, relatives, and siblings.

Hunter whisks you back through the years to a time ...

...when young people exhibited a natural respect for and to their elders;

...Yes, Mam and No, Sir;

...when the church was the center of the family;

...the original Soul Food Gang;

...biscuits and bread from scratch;

...the importance of family;

...neighborhood home-cooked dinners;

...fond memories of Grandma; and the reasons why she sang and prayed;

...words of thanks and respect;

...running away from God by running to Him;

...dusting off the Good Book;

...Grandmas Hands;

...Preparing for Church on Saturday Night;

...Sunday Morning Breakfast;

...Saturday and Sunday Church Services;

...The Spirit of the Living God Moving on Through;

...Coming Home;

...Oh Happy Day;

...God and His Promises Revealed;

...Swing Low, Sweet Chariot;

...It is a Highway to Heaven;

...Climbing up the Rough Side of the Mountain;

...His Eye is on the Sparrow;

...Somewhere Over the Rainbow, and more!

HE'S EVER WONDERFUL, which closes out the CD is truly the official Hunter Hayes premier tribute to and for all time and to and for all people.